Dufour 460 GL - "Harvey"
The Dufour 460 GL "Harvey" in Punat/ Croatia as a 4-cabin version offers space for a maximum of 10 people. In all areas, emphasis was placed on size and functionality.

The Dufour 460 GL is the successor of the 445 Grand Large and shows the same typical characteristics as her sisters in the current program.

Larger windows in the hull and on the cabin superstructure, more and flush hatches on deck, and a completely redesigned cockpit with much more space to work, more accessible stowage and a larger swim hatch at the stern.

How controlled the Dufour 460 GL "Harvey" sails in Punat/ Croatia, it also proves in strong winds: steering the voluminous tourer on the wind is as easy as it is enjoyable. A light pressure on the rudder gives a good feeling on the wheel, and the bulky cruising boat can be steered over the waves with ease. The Dufour 460 GL takes powerful swells easily and settles gently into the wave. Even with the sprayhood folded down, the crew stays dry!

Even in difficult conditions, the Dufour 460 GL "Harvey" sails high on the wind in Punat/ Croatia at a speed of 7.5 knots on a 40 degree angle to the true wind direction. On a slightly deeper course with slightly shrunk sheets, more than eight knots are permanently on the log.

Designer Umberto Felci hull has become fuller, with a noticeably voluminous bow section, a wider stern and, of course, the pronounced chines: Even more volume in the hull and significantly more fullness in the foreship area. These measures increase the hulls dimensional stability and provide better and stiffer sailing characteristics.

The current design allows the designers to position the mast and keel a little further aft. Thus, a self-tacking jib is now possible.
A 300 Watt Inverter and Fusion Entertainment with Bluetooth connection New 2022, Furling Genoa New 2021, stronger engine, German Mainsheet System, Gennaker preparation with bowsprit, Teak rubbing strake, Teak on cockpit seats + cockpit floor + bathing platform, Gas grill in cockpit, CD Radio with 2 speakers in saloon and cockpit.
Basic informations
Name
Harvey
Manufacturer
Dufour Yachts
Model
Dufour 460 GL
Build year
2017
Cabins
4
Berths
8
Toilets
4
Max. passengers
10
Equipment
Steering
Steering Wheel
Main sail
furling/roll
Headsail
furling/roll
Technical data
Length
14,15 m
Beam
4,50 m
Draft
1,95 m
Weight
10.800,00 kg
Engine
73,00 hp
Fuel tank
250,00 l
Water tank
530,00 l
Navigation
Navigation (Nautical) charts and nautical guide
Navigation/position Lights
Wind instrument/Anemometer
Deck
Bosun's chair (Safe seat) (boatswain's chair)
Cockpit/stern, outside shower
Spare anchor (Reserve, Auxiliary anchor)
Safety
Automatic Inflatable Life Jacket
Galley
Kitchen utensils (Galley equipment, cutlery)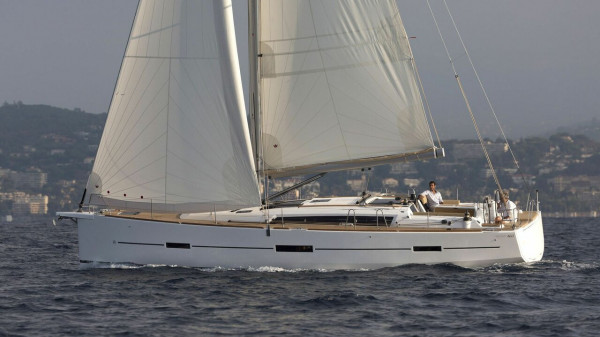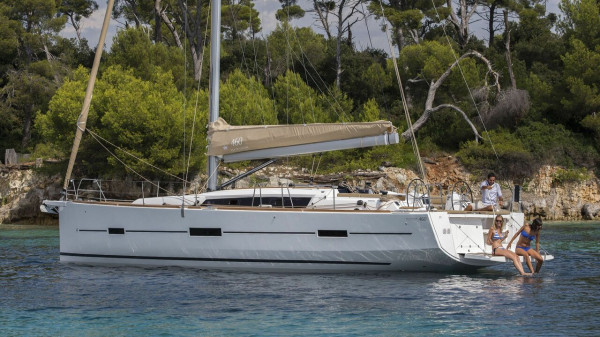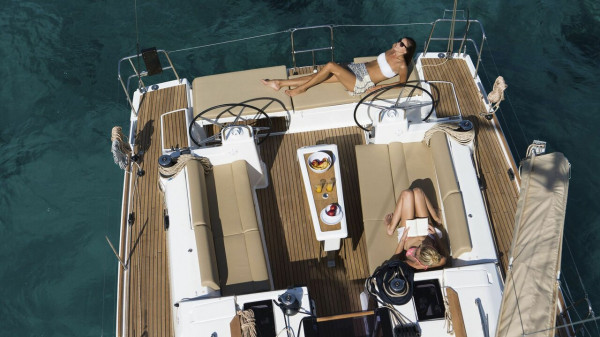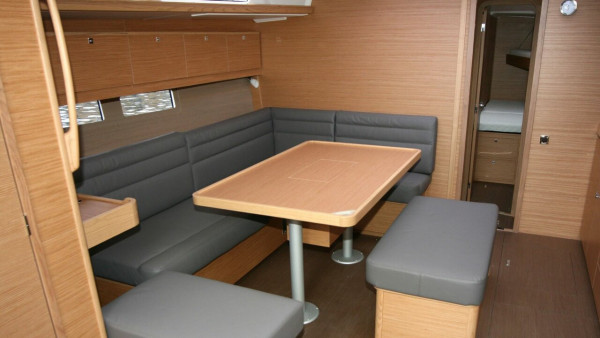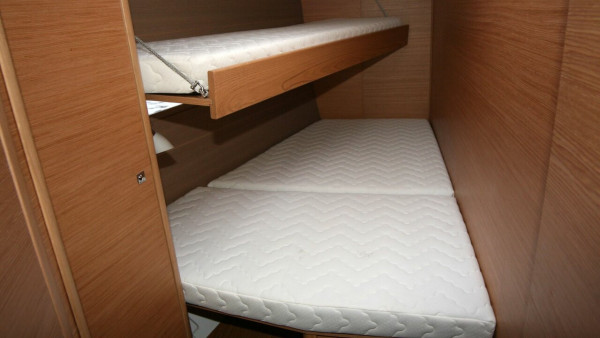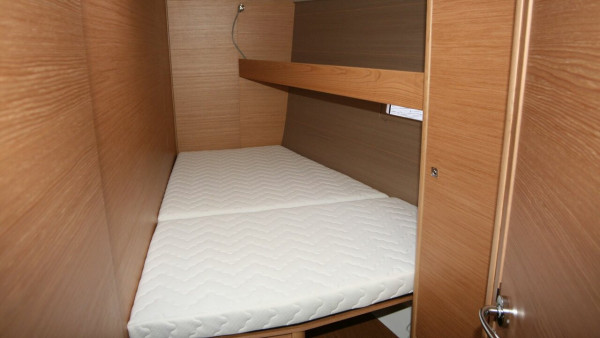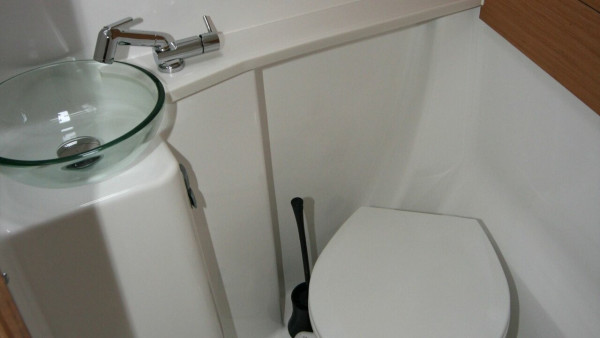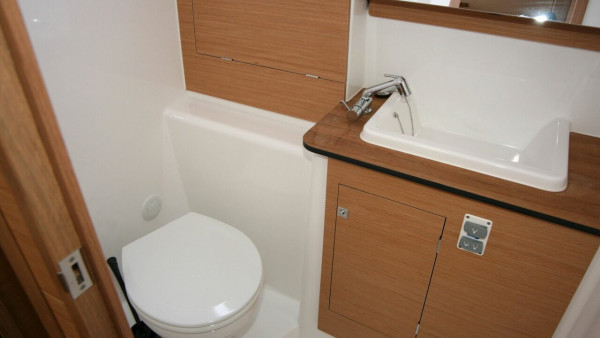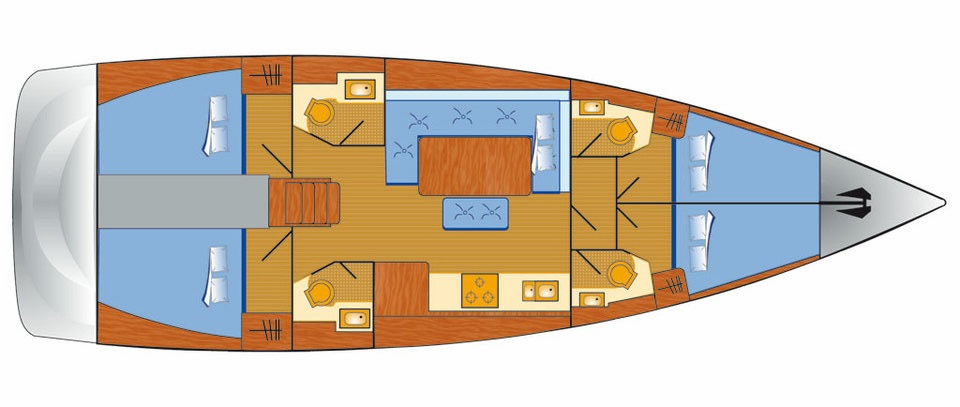 2024
Sa. 30.03.2024 - 07.07
2.270,00 €
1.666,00 €
Sa. 06.04.2024 - 07.07
2.270,00 €
1.666,00 €
Sa. 13.04.2024 - 07.07
2.270,00 €
1.666,00 €
Sa. 20.04.2024 - 07.07
2.270,00 €
1.666,00 €
Sa. 27.04.2024 - 07.07
2.270,00 €
1.666,00 €
Sa. 04.05.2024 - 07.07
2.970,00 €
2.249,10 €
Sa. 11.05.2024 - 07.07
2.970,00 €
2.249,10 €
Sa. 18.05.2024 - 07.07
3.920,00 €
3.040,94 €
Sa. 25.05.2024 - 07.07
4.570,00 €
3.581,90 €
Sa. 01.06.2024 - 07.07
4.570,00 €
3.581,90 €
Sa. 08.06.2024 - 07.07
4.570,00 €
3.581,90 €
Sa. 15.06.2024 - 07.07
4.570,00 €
3.581,90 €
Sa. 22.06.2024 - 07.07
5.120,00 €
4.040,54 €
Sa. 29.06.2024 - 07.07
5.120,00 €
4.040,54 €
Sa. 06.07.2024 - 07.07
5.120,00 €
4.040,54 €
Sa. 13.07.2024 - 07.07
5.120,00 €
4.040,54 €
Sa. 20.07.2024 - 07.07
5.120,00 €
4.040,54 €
Sa. 27.07.2024 - 07.07
5.120,00 €
4.040,54 €
Sa. 03.08.2024 - 07.07
5.120,00 €
4.040,54 €
Sa. 10.08.2024 - 07.07
5.120,00 €
4.040,54 €
Sa. 17.08.2024 - 07.07
5.120,00 €
4.040,54 €
Sa. 24.08.2024 - 07.07
5.120,00 €
4.040,54 €
Sa. 31.08.2024 - 07.07
4.870,00 €
3.831,80 €
Sa. 07.09.2024 - 07.07
4.870,00 €
3.831,80 €
Sa. 14.09.2024 - 07.07
4.570,00 €
3.581,90 €
Sa. 21.09.2024 - 07.07
3.920,00 €
3.040,94 €
Sa. 28.09.2024 - 07.07
2.970,00 €
2.249,10 €
Sa. 05.10.2024 - 07.07
2.970,00 €
2.249,10 €
Sa. 12.10.2024 - 07.07
2.270,00 €
1.666,00 €
Sa. 19.10.2024 - 07.07
2.270,00 €
1.666,00 €
Sa. 26.10.2024 - 07.07
2.270,00 €
1.666,00 €
Ihr verbidlicher Chartervertrag